REGISTERED PSYCHOTHERAPIST • ARTIST • WRITER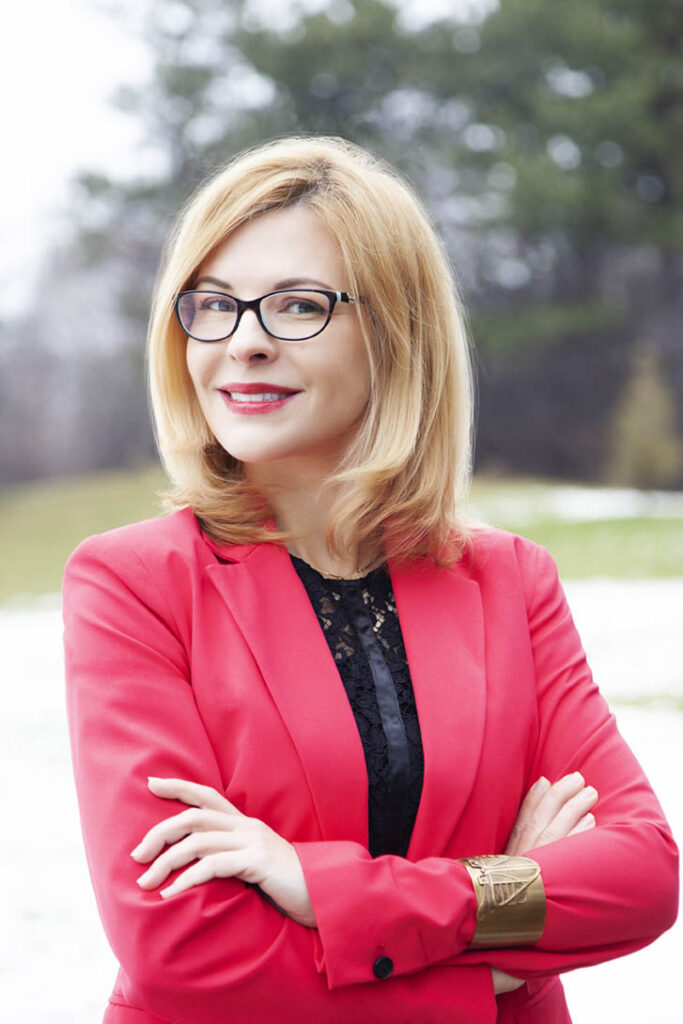 Hello and Welcome to my Page!
I am a Registered Psychotherapist who lives in ON, Canada. I specialize in treating anxiety (social anxiety, phobias, GAD, panic), OCD, depression, perfectionism, low self-esteem, and more. I work with children, adolescents, and adults and provide consultations and coaching to parents. The client's unique needs and preferences define my therapeutic approach. I use Acceptance and Commitment Therapy (ACT), Cognitive Behavioural Therapy (CBT), Exposure and Response Prevention (ERP), mindfulness, and Solution-focused therapy. I work via Zoom; please visit the clinic website for my schedule and availability.
My desire to become a counsellor stemmed from personal challenges and from succeeding in making a positive change in my life and in the life of other people. In my previous roles in art and design, I used my creativity daily, but my job lacked meaningfulness, and I dared the change. Becoming a therapist brought long-sought peace to my heart and a rewarding sense of pride for being able to give and witness the difference.
Recently, I combined my professional interest in mental health and my passion for art in the artworks presented here. The therapy approaches, concepts, and ideas are summarised in concise visuals containing exercises, tools, metaphors, and techniques. I started creating the mental health art for myself as a reminder of my favourite tools, yet it appears that my clients and colleagues like them and find them very helpful.
Many of these ideas might seem familiar if you have worked with a mental health professional. But if you have not yet reached out and you notice that your problems have started interfering with your life, getting help can be very beneficial. We often postpone reaching out for help for various reasons, but delaying usually does not provide an effective solution, while getting professional help can be life-changing!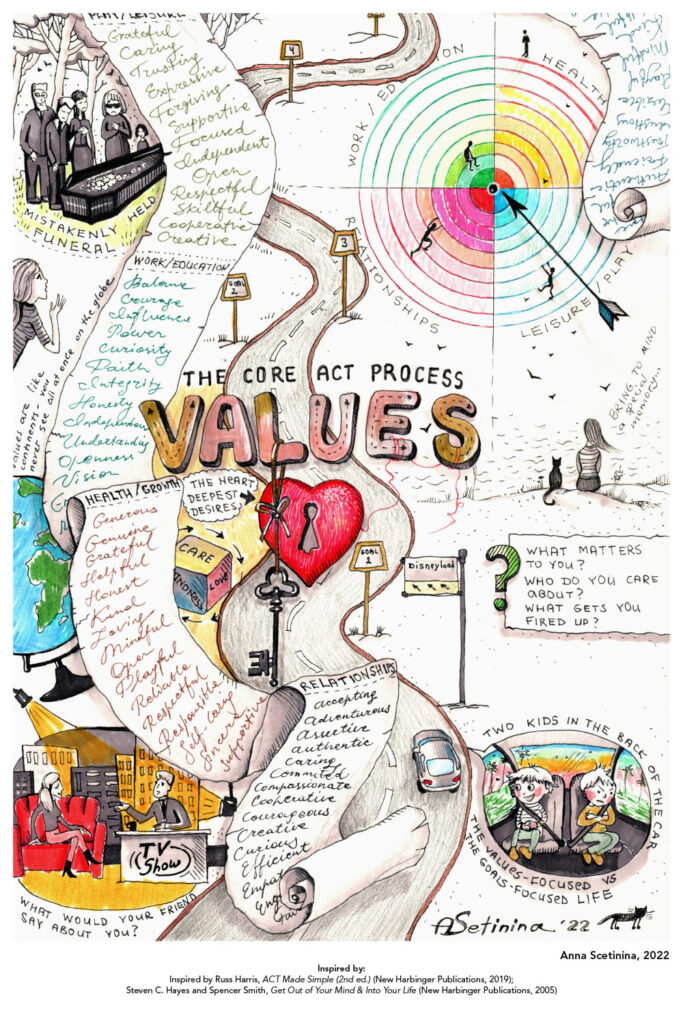 © Anna Scetinina, 2023 All Rights Reserved